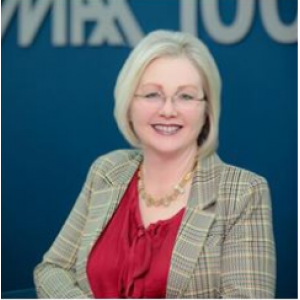 Do it Nicely, or don't do it at all!
I have been a Realtor for over fifteen years, and have been involved in the real estate field for over twenty years. Since I am sure I will be spending a lot of time working with your family, I thought it might be nice to take a moment to tell you a little about myself.
I was born June 20th in San Benito, Texas. I grew up the youngest of four sisters. My father was active duty in the United States Army meaning our family moved around a lot, therefore, we spent time in many areas learning about many cultures. After my father retired from the Army, he started his own company, renovating and building homes, my mother was selling real estate for RE/MAX. After graduating from high school, I went to Texas A&M University to major in economics. While attending college, I had the first of three wonderful children, my daughter, Anna. Shortly before graduation, I had my second child, Christi and two years later I had my only son, Chad.
All of my children have grown up and started living their adult lives. Anna graduated from Towson University and is now a third-grade teacher in Anne Arundel County, MD, married to Kevin, an environmental scientist and parents to Nate and Fiona. Christi graduated from the United States Naval Academy and is an LCDR stationed in Everett, WA married to Michael an IT/web specialist and parents to Nathaniel. Last but not least, my son enlisted in the United States Marine Corps right after high school graduation and is currently an SSGT stationed in Camp LeJeune, married to the best daughter-in-law in the world, Lauren parents to Ella and Lizzie.
At home, I am adjusting to a semi-empty household, with the exception of my dogs and my running buddies Mina and Max, who are Belgian Malinois. My time is usually spent assisting clients and supporting my children in their many endeavors. My hobbies during the time that I am able to indulge myself include going to the movies, reading, training for Half- Marathons to reach my goal of running one in every state, occasionally working with my horses, and vacationing at the beach.
During my work experience, I was employed in a variety of fields and learned a vast array of skills that now assist me as a Realtor. I have worked in the retail, medical and banking industries. Customer service was always a big part of my job description and I use that and my own personal experience when assisting customers with their real estate transactions.
There are several advantages to buying your home with a RE/MAX agent. Across the country, experienced RE/MAX agents average more sales than other real estate agents. That's an advantage you can't afford to be without. In seller's markets or buyers markets, RE/MAX agents have the expertise it takes to get the job done. Nobody sells more real estate than RE/MAX. Lastly but most importantly, I guarantee my dealings with you will be honest and fair or it won't be done at all!