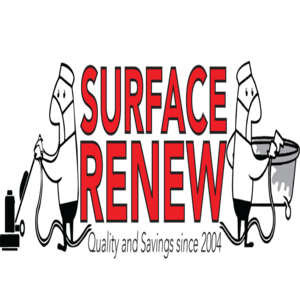 Surface Renew Inc. is a specialty tradesman company that began in April, 2004 and is based in Maumelle, AR. Services include repairing, resurfacing and refinishing bath tubs, wall and counter tile surfaces, showers, sinks and counter tops.
Tile resurfacing is a cost and time effective alternative to replacement. We resurface your fixtures with a hard and durable surface. These new surfaces come in a variety of modern colors and textures of your choice. Above all, your repaired and refinished surfaces are ready to use that same day.
A great thing about Surface Renew is our versatility. We service residential homes and condos as well as commercial businesses such as hotels, motels, schools and other business facilities. Property managers love us because of our fast service and great attention to detail. Our clients find the most value in our services by opting for cost effective tile resurfacing instead of expensive replacement.
Surface Renew, Inc. is a solid business with a strong reputation for doing quality, professional refinishing and resurfacing of kitchen and bathroom fixtures for home owners, renters and property investors in the state of Arkansas.
Photos