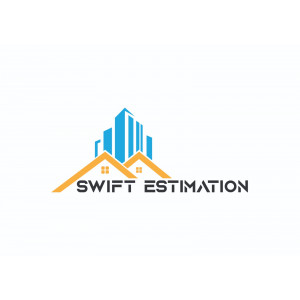 Swift-Estimation

providing construction cost estimation and quantities takeoffs services for general contractors, sub-contractor, home builders and agents. For every type commercial, residential. high end residential, new construction and renovation (union/non-union) projects. With over a decade of experience, we are well equipped to handle all projects in an efficient, reliable and cost-effective way. Our certified professional Estimation team uses certifie

d tools to provide the most accurate services with fastest turnaround time at extremely competitive rates.

We are specialized in all construction trades i.e. Concrete / Masonry/ Metals/ Roofing / Drywall / HVAC / Waterproofing / M.E.P. etc. We guarantee 99-100% accuracy on Takeoffs. Swift-Estimation offers volume discounts and free quotes for all with an 80% winning rate

.

If you are holding any project, please send us the drawings/plans, we'll get back to you with our services proposal ASAP, once you approve that then we'll move further.
At Swift Estimation LLC We strive to turn our customers' visions into reality. The timeframe is of utmost importance and we take pride in our ability to fulfill promised deliverables. Our devoted team of professionals provides highly efficient reports and a wide range of outsourced estimating services to help customers solve complex issues.
Share plans for Estimation and Takeoff: alianaj.swiftest93@gmail.com
Aliana James
Business Development Manager
Senior Estimator
alianaj.swiftest93@gmail.com
Swift-estimation.com
Swift-ESTIMATION LLC
Photos