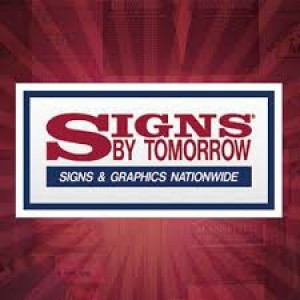 Ten years ago we opened our doors and started building great relationships with the wonderful people and businesses in and around Frederick. We want to thank all of our past and present customers for their support over the past ten years. We truly appreciate your business and we look forward to working with you for many years to come!
At Signs By Tomorrow of Frederick, we create affordable, high impact signs and visual messaging solutions.
A local sign company with world class expertise. At Signs By Tomorrow of Frederick, we offer a wide variety of sign products and graphics services that get your messages noticed. With the industry know-how and resources of a nationwide sign company, state of the art technology, and dependable customer service, Signs By Tomorrow proudly serves the Frederick area.
Each visual solution is designed with all possible business goals in mind and supported by...
our unrivaled industry experience and cutting-edge sign-making technologies, providing your company signage with maximum impact and cost-effectiveness. We utilize the best technology and brightest sign desin talent to deliver high-quality products that convey all visual messages.
Whether you need custom signs, digital printing, custom graphics, custom signage or display solutions our winning combination of state-of-the-art sign making technology, tried and true manufacturing processes and years of signage craftsmanship have helped make us the true sign and visual messaging specialists we are today.
More sign making options at your fingertips. Signs By Tomorrow of Frederick offers an extensive range of indoor and outdoor sign solutions, custom vehicle wraps, custom trade show displays & booths, event signs, display technologies and much more. We focus on creating the exact custom sign printing solutions your company needs.
We're a local sign company actively involved in the Frederick community. We offer a wide variety of sign products and signage services that get your messages NOTICED! Give us a call or stop in today to find out how we can help you reach your goals!