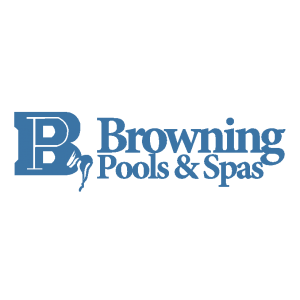 Our expertise is backed by experience and passion
Starting in 1942, Charles "Hanford" Browning owned and operated an excavating business from his home in Damascus, Maryland. He made a living digging foundations for building contractors on new construction and excavating for local farmers. In the early 1950's, a local builder asked Hanford if he could excavate a property to put in a rectangular pool. He took the job and then began moving down a path of research, education, and hard work. As he became more knowledgeable on the intricacies of swimming pool construction and techniques, Hanford became one of the earliest members of the NSPI, now known as the Association of Pool and Spa Professionals (APSP). It was through this new knowledge and expertise that Hanford gave life to Browning Construction.
The business grows, one pool at a time
In those days swimming pools were becoming very popular in the warmer areas of the nation such as Florida and California. But in Maryland, the market was just beginning to emerge. But, however small the need was at the time, in 1958 the first Browning Pool was sold and installed. In 1960 more options for swimming pool construction began to come available, most notably the ability to install vinyl liner pools. This expansion in product resulted in the business seeing healthy growth, and soon after, Hanford's son, Charles, graduated from the University of Delaware and started working full time with his dad. Incorporation followed, along with a father and son partnership, and the first retail location opened on what served as one of the principal market roads of Damascus, Route 27, where Browning Construction still stands today.
Generations of mastering techniques
In 1964, Charles and Pat were married and welcomed three sons — Chuck in 1967, Duane in 1969, and Aaron in 1974. In the 1970's, techniques were improving and began to include the utilization of a galvanized steel wall structure using a concrete base. Finally in the 1980's, gunite techniques (pressurized concrete injection) became accessible to the industry, allowing for the customization of any size, shape, and design of a swimming pool. All three sons worked in the business throughout high school, just as Charles did with Hanford. They all returned to work full time for the family business after graduating college.
The 1990's brought about a surge of growth for Browning Pools & Spas. As the population of the Washington DC region grew and farmland converted to housing, the demand for backyard pools grew. This allowed Browning Pools to expand into Frederick and the opening of our second retail location. Today, Aaron and Chuck work together with their dad to continue to grow Browning Pools & Spas by offering the highest quality custom built swimming pools available. Duane, in Hanford's entrepreneurial spirit, has since started his own plumbing business which works closely with Browning on many projects.
Education, Expertise, and Excellence
We cannot overestimate the value of the work of our founding fathers. The way we build and relate to our customers is the same as when Hanford was excavating farmland seventy years ago. We are a family company who values education, expertise, and excellence in all that we do.
HOURS
Main Office / Sales / Service
Monday - Friday 8am - 5pm
CLOSED Saturday, Sunday