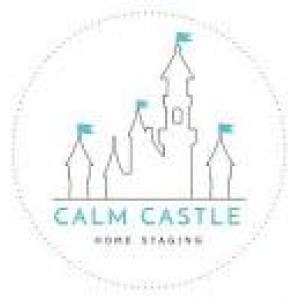 ORIGINS
It all started in 2013, when Tenay, the Owner of Calm Castle, decided to sell her first property. Having watched tons of HGTV over the years, she set aside a $2,500 budget to make her condo shine in the no-defects market of Northern Virginia. That bought her some granite, outlet stainless steel appliances and upgraded linens. When her condo sold for $10,000 above all the comps (that's a 400% return on investment), she realized she might be onto something. Years later, Calm Castle Clients and the National Association of Realtors Statistics agreed: staging sells homes faster and for top dollar!
In 2015, she decided to create the kind of business she wished she could find--one that provided her the flexibility to fulfill her ever-changing schedule. Since then, the Stagers at Calm Castle have helped countless Realtors and their Sellers get their properties on and off the market. Our common sense, common taste suggestions are easy to implement and pack a big punch with most homes under contract in one month!

In 2017, we transitioned to a business model that creates meaningful and creative, service-based part-time work for the underemployed, the disabled, the student and the house parent. We have begun to use our Vision Statement to revolutionize the part-time service industry so that people can still work in a thriving small business while having enough time to care for job, their health, their education and their family. As a Service-Disabled Veteran-Owned Business, creating opportunities for people to become healthier and happier is a priority.

As our team and expertise have grown over the years, we expanded our services to include a warehouse with rental furniture and accessories. Then, we expanded again to serve Home Owners who can't get enough of the Calm Castle experience when staging their properties to sell.

We know that being invited into your home during a stressful season is a privilege. That's why we only hire Stagers who love people as well as design. We don't believe in memorized scripts that leave you feeling like "just another number"; we believe in compassion, care and consideration for our clients.​ Our 2016 & 2018 Houzz Best Service Awards say it all: our clients love us!