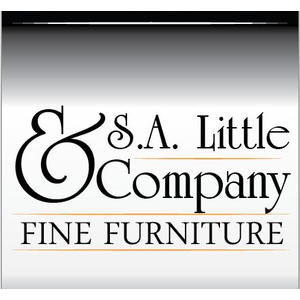 Now located in Frederick MD, Little's Furniture was originally founded in 1980 in Hancock, MD. by owner Sam Little. He had a strong passion for antique furniture. Little's Furniture still offers antiques but primarily sells new reproductions. In 1982 Little's Furniture started with a reproduction builder Tom Seely Furniture, which is still offered today under the name Gat Creek. In 1994, Sam decided to move his business to Frederick, MD.
We specialize in working with North American builders that make all of their furniture without veneers or particle board. This makes us very unique in the industry. Most furniture sold today is imported and made from some type of laminate. This sets us apart from the majority of other retailers. We also have a wide range of styles from Early American, Mission, to Today's Modern.
The builders we work with use traditional joinery techniques that have proven the test of time. We encourage you to open the drawers and examine each piece in our store and in others. You will quickly see the difference.
Every store advertises quality but when it comes down to construction most stores just don't compare to the high quality you find at Little's Furniture. We have a few competitors but most do not offer the wide range of style and options. Our pricing is very competitive and most products are sold at 40% off the Manufacturers suggested retail. We are considered a discounter and although the prices are not cheap you will get more for your dollar at Little's Furniture.
The staff is very knowledgeable and willing to work with the customer to find the exact match for their needs.
Photos