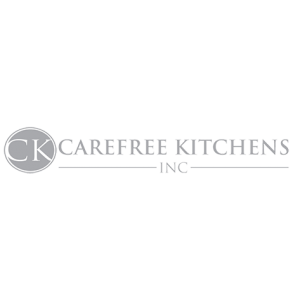 Why Choose Carefree Industries?
Kitchen and Bath remodeling can be an intimidating and confusing process. Most people remodel a kitchen or bath only once during the time they own a home. So, unlike purchasing an automobile, which they seem to do about every four or five years, a large scale remodeling project might only happen once or twice in a person's lifetime. Homeowners, therefore, may not have the experience or expertise in purchasing kitchen and bathroom cabinets and counters that they do with other major purchases. That's why Carefree Kitchens is an invaluable partner in the process of selecting the right products, creating an efficient and attractive design, and being the type of organization that you want to do business with.
There has never been a greater selection of cabinets and counters to choose from than there is now. Perhaps there is too much to choose from! Carefree Kitchens has over a dozen carefully selected brands of cabinetry for the kitchen or bath. Our staff has experience that assures you will find the best products for your project, avoiding brands that may prove inappropriate for your application. Counters made of Granite, Quartz, Solid Surface, Wood and Laminate are all on display in our showrooms, and our staff is able to help you determine which is right for you. Carefree can help you find the right materials for your home and avoid making costly mistakes.
Carefree Kitchens has one of the most experienced design staffs in the Baltimore-Washington area. Each designer is well versed in product knowledge, computer assisted design software, and general industry knowledge. Your great ideas and visions, combined with Carefree's experienced and talented staff, leads to functional, aesthetically pleasing designs that add value and distinction to your home.
Of no less importance than product and design is selecting the right company to do business with. It is important that you feel respected and that your needs are being considered at every point in your relationship with a company. It is also important that honesty and integrity is a constant in the company you select. These values are the underlying priorities that define Carefree Kitchens. At Carefree we know that a good reputation is of greater importance than attaining sales goals.
Lastly, Carefree Kitchens is aware that the Building Industry involves suppliers that have manufacturing processes that can impact our planet. We strive to identify and purchase from suppliers that have positive Environmental Initiatives that minimize manufacturing's impact on our planet and your home. We can share information about product lines you are considering and their particular commitments to the environment at any time. We strive to be the type of company we would like to do business with if we weren't in the business already!