Molly Communications Director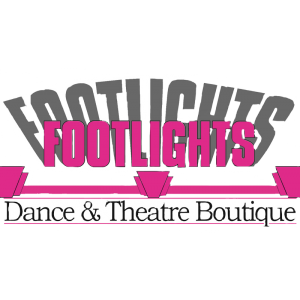 It's all in the Family
It all started 28 years ago with a determined dance mom, Joy Ellis. She saw firsthand the demand to have dance supplies in the area, not just for her own children, but for the other dancers struggling to find convenient, affordable, high quality dancewear. Thus, grew the idea of Footlights. In 1991, Joy opened the doors of Footlights Dance & Theatre Boutique.
Joy's natural ability for spotting quality materials as a seamstress led her to bringing in high end products at an affordable price, locally. She strived to bring as much variety as she could, to provide her community with everything they needed and more. As she established Footlights within the dance retail community as the go to dance shop, she made an impact on the vendors with her cutting-edge fitting techniques. Today, with over thirty years of experience, Joy is considered a master fitter by dance retailers and vendors across the nation.

As the company grew, her children grew up too. Working alongside Joy is her youngest, Joe. Joe grew up with Footlights, learning the ins and outs of the company from an early age. As he got older, Joy continued to share in the life of business with her son. Her legacy, passion and knowledge are carried on to the next generation with Joe at her side. Today, they run Footlights together, not just as partners, but as family.

With three locations, Footlights is constantly looking for ways to be the most convenient and reliable source of high-quality dance supplies in the area. Without the constant support of local studios and dance communities, Footlights would not be where it is today. Every day Footlights is looking for ways to give back to the community who has given so much support over the years. Our employees strive to uphold the same impeccable customer service Joy started almost thirty years ago. Each staff member is trained to help you find everything you need and more. The Footlights values, knowledge and experience, make shopping with us a truly unique learning, and welcoming environment for dancers of all ages. Experience Footlights for yourself and your family today.