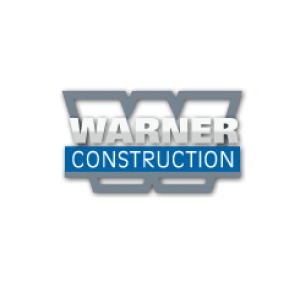 A Company Built for Service and Performance
What began as a vision by a third generation owner has developed into a unique company in the general contracting industry. In 2002, Matt Warner and Ron Main began collaborating on a plan to expand Warner Construction into a larger full service general contracting company. At the time, Ron brought with him over 15 years of experience in the construction industry and had worked with some of the largest general contracting companies in the Baltimore, MD and Washington D.C. metropolitan area. Together, the team set out to establish a general contracting company that offered a full range of construction services with all of the benefits and knowledge of large scale operations, as well as the up front approach and personalized service of a family run company. Their ability to realize the visions and needs of their clients at every level has given business owners and developers exactly what they were looking for and this is who Warner Construction is today!
We specialize in the construction of Office Buildings, Mixed Use, Industrial, Educational, Government, Healthcare, Multi-family Residential, Hospitality, Parking Structures, Interiors and Renovations. Our team is a group of highly skilled construction professionals that possess extensive experience in managing all phases of the construction process. We approach every project as we are part of the team and we work to provide solutions. Our approach to each project ensures we are always working in the best interest of our clients, whether it be early identification of a potential cost impact or the possibility for a schedule delay, our approach will ensure our client's interests are always protected.