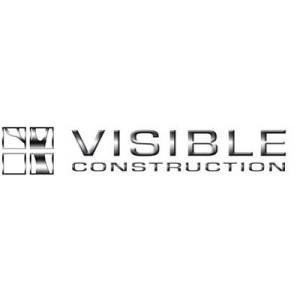 WE ARE A NATIONAL SCALE COMMERCIAL GENERAL CONTRACTOR,
WITH DECADES OF EXPERIENCE BUILDING PROJECTS OF ALL TYPES AND SIZES ACROSS THE U.S.
VISIBLE CONSTRUCTION builds projects for national chain stores, corporate clients, real estate developers, public institutions and more. Our client base is diverse and includes many types of commercial businesses, ranging from a national or regional retailer or restaurant brand (or their construction manager or architect) that has an annual count of projects to deliver to their stakeholders; to government and public service clients such as school districts, fire/police and hospital/medical clients.
VISIBLE aligns with the Professionals of these entities and provides top of class turn-key construction services, while concurrently building multiple projects, in multiple markets, on a routine basis.
AS A COMMERCIAL GENERAL CONTRACTOR, VISIBLE CONSTRUCTION BUILDS IDEAS AND INTENTIONS INTO OPERATING PROJECTS FOR NATIONAL AND REGIONAL CHAIN STORES/RESTAURANTS, CORPORATE CLIENTS, PUBLIC INSTITUTIONS AND MORE.
Our client base is diverse and includes many Sectors, from Retail to Restaurant, Shopping Centers and Mixed Use Developments, to Office and Public Projects. Our business is based upon relationships with our clients that allow for both parties to produce quality built projects that are on time and under budget and that contribute to the places they are built. VISIBLE is constantly aware that the stakeholders of any Project are making a serious commitment when developing and constructing and we honor that commitment with each and every move our TEAM OF CONSTRUCTION PROFESSIONALS conducts.
Top of Class Turn-key Construction Services | Concurrently Building Multiple Projects, in Multiple Markets, Yielding Roll-out Construction | Commitment to Safety, Quality and Respect for Those Around Us