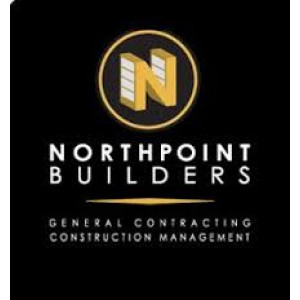 SINCE 1988, NORTH POINT BUILDERS HAS SPECIALIZED IN CONSTRUCTION MANAGEMENT, PRE-CONSTRUCTION CONSULTING, DESIGN AND BUILDING SERVICES, AND GENERAL CONTRACTING. WE ARE DEDICATED TO PROVIDING SUPERIOR QUALITY TO OUR CLIENTS BY WORKING WITH THE BEST PEOPLE IN THE INDUSTRY, TREATING OUR EMPLOYEES WELL, AND ASKING THE RIGHT QUESTIONS.
North Point Builders takes on projects ranging from new construction and renovation of government facilities to hospitals, medical centers, K-12 schools, universities, churches, and community centers. Our projects serve as the heart of their communities.
OUR MISSION
To work closely and honestly with all stakeholders to deliver the best possible project on time and on budget. The heart of our business is open communication and good decision-making.
CORE VALUES
Collaboration, communication, and integrity.
Many years of experience in construction management has taught us that the best results and success emerge from a collaborative process. When we can be involved from the very beginning of the project to create a cohesive plan with the architect and the owners, then everyone wins.