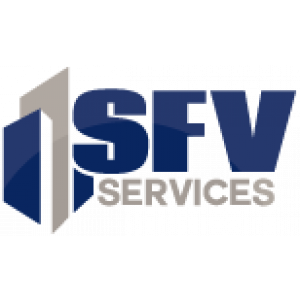 SFV Services is a family-owned company established in 2006 to meet the demand for quality national construction and facilities maintenance services with transparent pricing.
SFV eliminates the need for multiple General Contractors; their overhead, markups, and delays. So whether you need help with site selection, planning a build-out for multiple locations or need a professional for your day-to-day maintenance, SFV Services is your solution. Expanding on our construction, maintenance and facilities management experience, SFV created Installed Right to service our growing partnership with large national home improvement retailers and their customers. Installed Right professional installation services offers local, pre-screened professionals for quality installation of flooring and cabinetry. Our leadership has extensive experience in Construction, Facilities Management, Retail and Customer Service. The relationship is fundamental to our success so our door is always open and our team takes pride in being easy to reach and engage in your project.
MISSION STATEMENT
SFV understands the value of a good, reliable, contractor-owner relationship. Our mission is to build strong and lasting relationships through successful execution and consistent results.