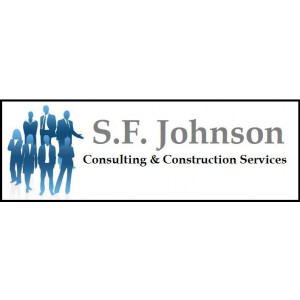 OWNER
Stacey F. Johnson
Stacey F. Johnson, owner/operator has a degree in electrical engineering and holds various professional designations in insurance. Ms. Johnson is the Head Estimator and teaches all plan reading, estimating and OSHA classes. Ms. Johnson is also the Director of S F Johnson Family & Community Services, a 501(c)(3) non-profit organization.
S F Johnson Consulting & Construction Services was developed by a claims adjuster who just loved defending her contractors when unjustly, in most cases, sued for construction defects. After losing her job in 2010 after the crash of 2008, the desire to continue never stopped. After spending years listening to contractors and asking questions, we developed services as answers. We are proud of what the Firm has expanded into today.
S F Johnson Consulting is a small family-owned business with a commitment to excellence in customer relations and service. There is no construction-related problem we will not try to solve for our clients. As a result of research performed this year, in 2019 we will begin our material services program. We will complete all cost estimates and order all supplies for the client once they have won. A great time saver and seamless operation for our client.
We have been in the business long enough to know we need to train the next generation of construction workers. We are playing a large role in our work-based training program. If you are a contractor, construction firm or GC firm looking to train interns or looking for workers, please contact our office to discuss how we can work together.