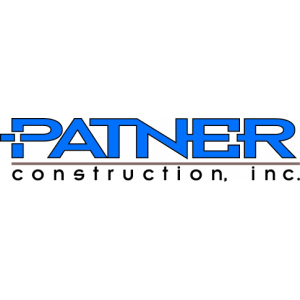 CORPORATE MISSION:
Understanding the goals of various components of each commercial building project is the key to a successful facility. Effective organization, experienced management, quality control, and budget sensitivity are the primary tools used to achieve the construction environment necessary to fulfill these goals. Providing these crucial elements to our projects is the goal of Patner Construction, Inc.
Patner Construction, Inc. was founded by David Bredbenner in January of 2000. During its first two years, Patner Construction established itself as a proven leader in the aviation field, completing projects at all three area airports: Washington Dulles International Airport, Ronald Reagan Washington National Airport, and Baltimore Washington International Airport.
In November of 2001, Charles Mays joined Patner Construction, Inc. and expanded the institutional clientele, to include regional universities and hospitals. Patner Construction maintains a portfolio that also includes the interior commercial market throughout Maryland, Virginia, and the District of Columbia.
With over 45 years of combined experience, Mr. Bredbenner and Mr. Mays have completed projects that, collectively, total over a quarter of a billion dollars. Patner Construction project management experience includes many Construction Management/GMP projects, fast track tenant build-outs, interior renovations, design-build, and base building projects.